CONDUIT FOR
Concepts
Creativity
Ideas
Change
At intraMuse Creative, your brand is our priority. No matter what stage your business is in, we will assess your goals and weigh all marketing efforts against how they will best Amplify Your Brand. We believe in unwavering creativity. Not just in the final product, but in the entire process from how we connect with you, approach your project, tell your story, and maximize your results.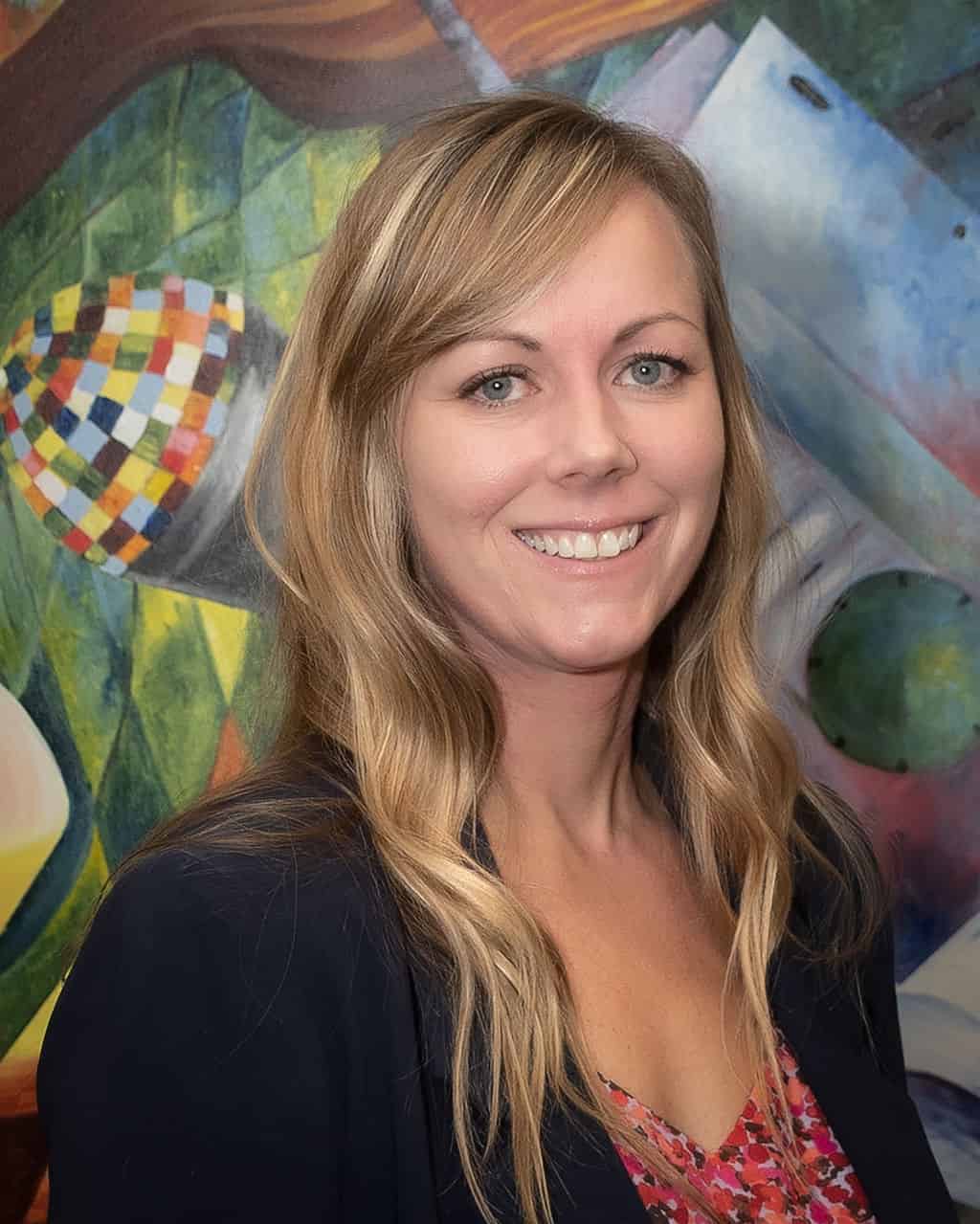 Sara M. Russell

Founder
Sara Russell has been creating beautiful designs and promoting people she believes in long before she embarked on her  consulting path in 2007. As founder of intraMuse Creative, she is still fueled by the same passions that found her selling her art to neighbors as a 6-year-old and guerilla marketing for her favorite bands as a teenager: LIVING CREATIVELY & CONNECTING AUTHENTICALLY. Sara's built a reputation for helping small businesses amplify their brands with outstanding professional designs and strategic marketing plans.
Sara's got the perfect blend of business and design expertise that allows her to seamlessly transition between strategy and action. She earned a Bachelors of Science degree in Business Administration with an emphasis in Marketing from Regis University and several certificates for design software as she refined her passion for design.
She has also been the recipient of numerous awards for design, photography, and marketing campaigns she's implemented. As a keen problem solver, she is delighted to work with clients on strategies that address their challenges while employing mindful marketing best practices.
Sara's super power is the ability to have an entire conversation completely in The Office GIFs.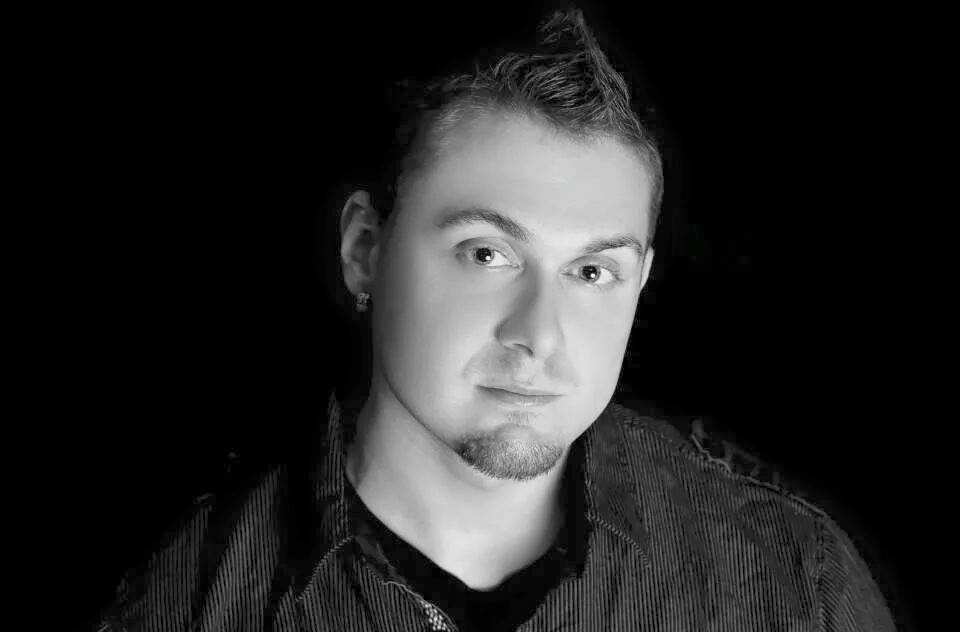 Brandon Hallock

Chief Creative Officer
Brandon is a dynamic artist with over 17 years experience. His creativity knows no bounds, as he finds new and exciting ways to communicate visually. Brandon takes elements from concept to completion, fully integrating them into a cohesive campaign. His eye for design ensures each client's brand remains consistent across all marketing efforts. Brandon, born and raised in Arizona, has designed for clients worldwide. He knew art was his passion at a young age and embraced his love of drawing. He began dabbling in graphic design for fun, but he quickly became the go-to design expert among his friends and turned his passion into a career. He has worked with Sara for over 14 years, becoming the backbone of the intraMuse brand. Brandon spends his downtime being the best dad he can possibly be to his amazing 7 year old son.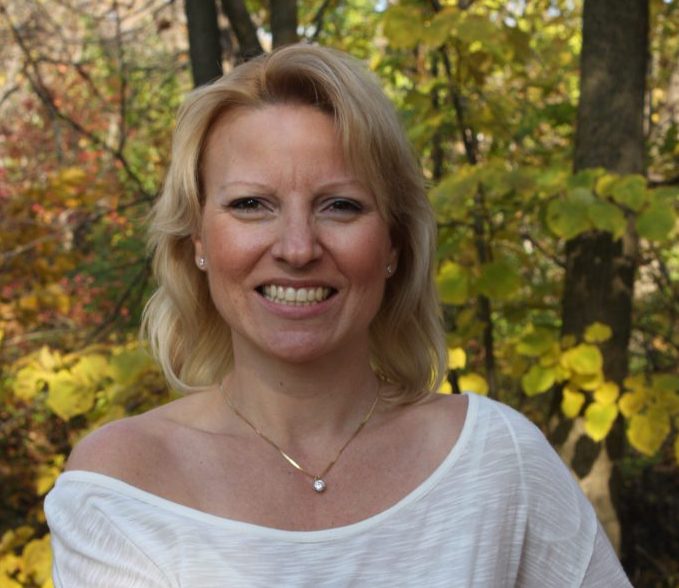 Valerie Alba

Super Virtual Assistant
Valerie is a super online/virtual administrative assistant providing support to our team and clients.
She is highly organized, efficient, detail-oriented, motivated, self-starter and go-getter with quick turn-around results. Throughout her 20+ years working in corporate America, she has assisted a variety of executives, administrators and business owners wearing many hats and tackling multiple responsibilities daily.
Valerie assists the intraMuse team with a variety of administrative and marketing tasks.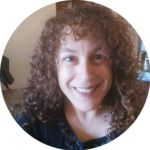 Mim
Marketing/Business
Social media savvy Mim Ward lights up when she directs her boundless curiosity towards a marketing or business challenge. With solid AP-Style grammar and a quick wit, she can amplify your brand's story in distinct voices across digital, print, in-person, media relations tools—and any other method available to reach your target audience. A lifelong learner, Mim has studied, implemented, and reported on digital marketing trends since 2006. She incorporates data from performance metrics and other feedback loops to continually improve the effectiveness of her strategic communications campaigns. Plus, her Masters in Public Administration degree (like an MBA but for governments & nonprofits) provides a foundation in best practices for finances, budgeting, management, and accountability. 
Mim moved to Colorado in 1998 and has been enchanted by the Rocky Mountains ever since. Her favorite things about living in the Front Range are the unparalleled live music scene, unlimited outdoor activities, and unpredictable weather. In 2019, she and her now husband, Josh, started a renovations and remodeling company, bringing her obsession with home improvement shows to real life. They live in the foothills with a handsome tuxedo kitty and a large vinyl record collection.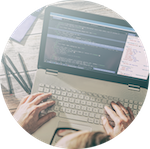 Joshua
Development/Programming
Josh is the enigmatic man responsible for much of the magic, working behind the scenes to ensure the digital strategic elements function properly. He manages both front- and back-end processes using HTML5, CSS3, SASS, JavaScript/jQuery, PHP, and MySQL.
Interested in becoming an industry partner?
Are you a graphic designer, web designer, SEO guru, exceptional writer, video editor, or other creative who would like to partner on future projects? Tell us a little bit about yourself and let's see if there is an opportunity to work together!