5 Steps to Making a High Quality Video

Sara M Russell, founder intraMuse Creative
Mobile video consumption rises by 100% every year.
Video continues to be one of the most effective elements in a digital marketing strategy for good reason. Video is so much more engaging and memorable and with the technology available, anyone can produce videos from the comfort of their home or office.
Video can be used for many different types of content- tutorials, webinars, presentations, interviews, ads, testimonials and video blogs (vlogs). Not all content is created equal however.
If you're looking to employ video as a part of your digital marketing strategy, take the necessary steps to ensure it is authentic to your brand and is the highest quality possible for your goal. Here are 5 ways to help you produce a quality video.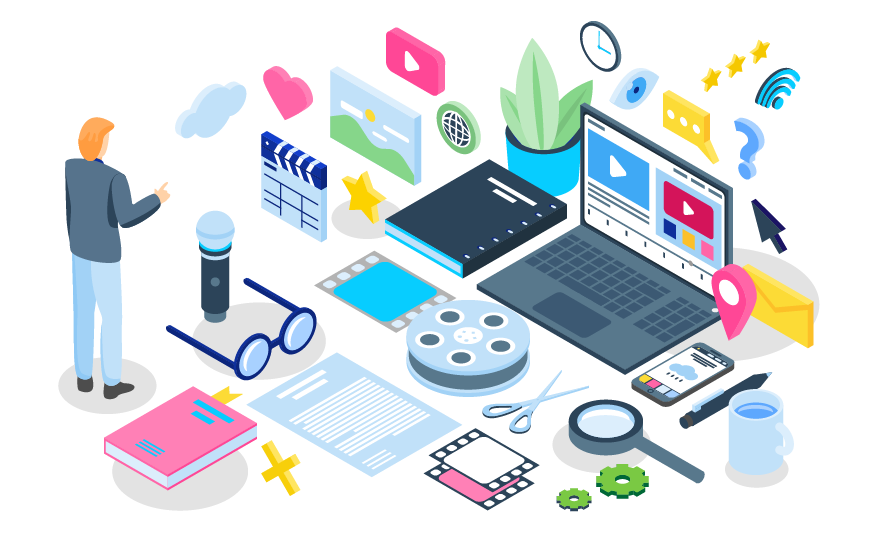 1.  Sound quality matters
It may seem counterintuitive to discuss audio in an article about video production, but sound can be key to holding your audience's attention. Think about it. People can forgive mediocre video quality. But if the sound is too soft to decipher, distorted or sounds like it was recorded inside a cave, your audience is quickly going to move on. 
The first step to quality audio is your location. Consider background noise when contemplating a more trafficked location like a busy office or outdoor venue. Even the faint hum of electronics can be just distracting enough to pull attention away from your message.
Even in a quiet setting, a microphone can be essential to providing top audio quality. A simple lavalier microphone can clip to your shirt and instantly up the quality of your recording tenfold. You can invest in a simple mic like the Ultimate Lavalier Microphone for Bloggers and Vloggers for under $10. Then during editing you can further enhance the audio by running a simple noise removing filter, eliminating additional unwanted artifacts.
2.  Lighting is important
The proper lighting will help even the most low-quality camera produce a higher caliber video. It doesn't need to be complicated, it just needs to be addressed.
Like with tip number one, the first consideration with lighting is location. Glaring sunlight or a dark office can produce less than optimal results. Try and position yourself somewhere there is an abundance of filtered light at your face, not behind you.
If you're creating a selfie type video either in front of your computer or phone/tablet, a couple of desk lamps behind the device can help properly illuminate your face. If you're going to be producing videos regularly (and we hope you will be!), you may want to invest in a light ring like the 8″ Selfie Ring Light with Tripod Stand & Cell Phone Holder which has various settings and light types to compliment various recording environments.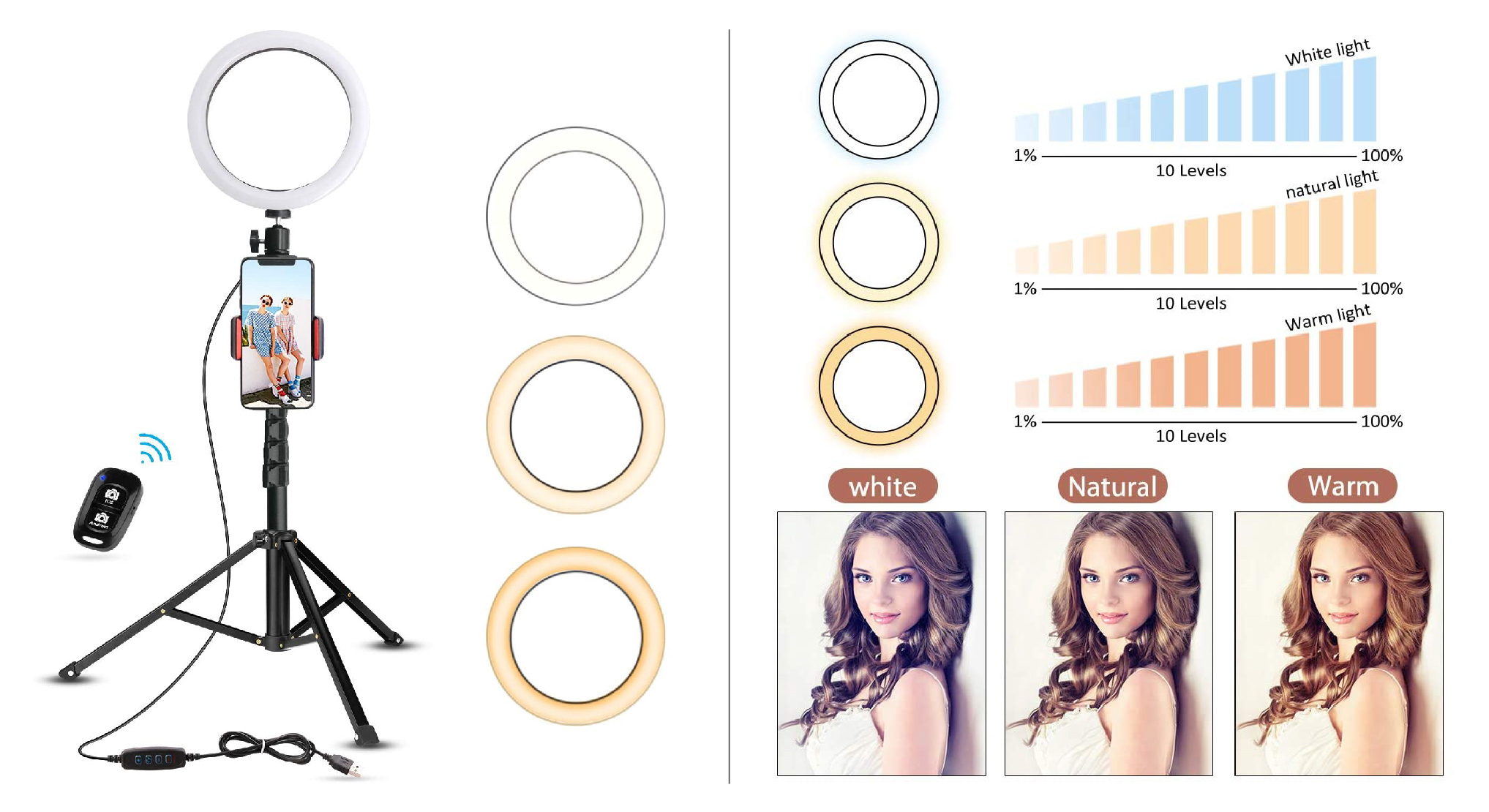 A simple light ring can offer various lighting solutions to increase the output quality of your video presentations.
3.  Pick the right camera
You have plenty of options at your disposal, especially now that pretty much every smartphone is capable of achieving fairly decent results. The three most common cameras we see used are:
Your computer or tablet: If you have a camera on your laptop or desktop computer, you can easily record with it. If your computer is more than two years old however, it might be worth the effort to purchase a separate web camera, as the quality will be much higher. You can pick one up, like this Logitech version, on Amazon.
Your smartphone: If you have a newer iPhone/Android or other smartphone, you can actually record a fairly high-quality video using the built-in camera. As I mentioned in tips one and two, if you get the sound quality and the lighting quality right, this option might suit you just fine.
A digital single-lens reflex (DSLR) camera: Finally, if your really want to take your video to new heights, upgrade your camera to a DSLR camera from a company such as Nikon or Canon. DSLR cameras can give you the clearest image, as well as the depth-of-field look (blurry background) that makes a video look professional. These require more of a financial commitment, as a good DSLR camera starts at arond $400 and goes up dramatically from there.
Viewers retain 95% of a message when they watch it in a video, compared to 10% when reading it in text.
4.  Creative editing
Can you get a satisfactory recording in one take? Even if your video is 5+ minutes or longer? If you're like us, or most of our clients, the answer is no. It's natural to need multiple takes that are then edited down to make the final cut.
While a tehnique called the "jump cut" has increased in popularity thanks to various YouTubers and Vloggers, the jumpy editing is not my favorite and with a little extra effort can be avoided. From using a teleprompter while recording, to using graphic overlays to hide transitions, you can achieve higher quality and smoother results.
I love this tutorial on how to avoid jump cuts. While a lot of this is obviously an editing issue, it is important to take note prior to shooting the video so you can best prepare for the desired outcome.
5.  Finishing with flair
The final product should reflect your brand and be consistent with the other digital materials you produce. A quick intro with music (or without), relevant graphic overlays and a solid outro with applicable contact information can not only amplify the quality, but it will anchor your brand and provide consistency your audience can rely on.